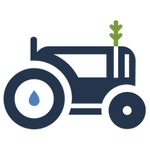 Updated by Steward Team
​How are funds for a Steward loan raised?
Using Steward's platform, you will raise funds through a commercial syndicated loan. This fundraising format allows multiple lenders to pool funds for a loan to a single borrower - crowdfunding at its core.

This allows you to raise a larger amount of capital from a group of lenders than you likely would with a single lender. On the lender-side, it allows them to spread the risk (all investing involves risk!) with the rest of the syndicate while still participating in a fundraise they're passionate about.
Who are the lenders that provide the loan?
Our goal is to foster community stewardship, so your friends, family, local business partners - even customers at the farmers market, should make up the majority of your lender syndicate. Their participation makes them stewards of your land and intrinsically links them with the success of your business.
In addition to your network, Steward attracts thousands of motivated investors who can browse and participate in any public projects. We regularly promote new projects to our social media and email audiences to ensure they get the necessary exposure.
Are there requirements for lenders to participate in the loan?
Any U.S. resident can invest as little as $100 in an individual farm loan. The only requirement is that lenders have a Steward account (additional identity verification may be required for some lenders before finalizing their loan participation).
How do potential lenders find my fundraise?
Once you've been approved for a Steward loan, you will be invited to create a project page to outline the details of your fundraise. Once live, your project page can be shared with lenders and offers them a simple checkout process to lend in minutes. Public projects will be accessible on the Steward website to be discovered by other interested lenders.
How long does it take to raise funds?
Fundraising with Steward is very much a self-driven process, and the time frame will depend on how quickly you can prepare your offering and how much interest you can encourage from your network.
In general, your loan application will be approved within 2-3 days, and once your offering is launched, it has a 30-day fundraising window.
What are the costs involved?
There are zero upfront fees for conducting a fundraising campaign on Steward. A 3% loan origination fee is charged at the closing of the loan, only if the minimum raise target is achieved.
What is the loan repayment schedule?
Steward farm loans are fully amortizing, so the principle and interest of your loan is paid in monthly installments over the lifetime of the loan.
Loan repayment will begin 90 days after the settlement of your loan and will be disbursed to your lenders by Steward.
How much involvement do I need to have for my fundraise to be successful?
You should see Steward as a platform to facilitate your fundraise, not a lending institution providing loans. You are ultimately responsible for raising funds for your business and your involvement in the effort will have a significant impact on its success.
Farmer involvement typically includes:
Preparing copywriting and quality images for your project page
Preparing any supporting documentation (e.g. pitch decks, financial statements)
Providing required information to Steward's compliance team (e.g. tax returns, entity details)
Deciding on the terms of your loan (interest rate, repayment period, additional incentives etc.)
Promoting your offering to potential lenders in your network
We do our best to make the process as simple and streamlined as possible, and our team are always available at support@gosteward.com with support and advice.
Can I exceed my fundraising target if there is still lender interest?
Targets must be determined before fundraising begins and a fundraise cannot exceed the predetermined target. This is to ensure lenders can make a fair assessment of the credit risk before participating - if they are comfortable lending to a $10,000 loan, they may not be comfortable lending to a $15,000 loan.
When your fundraising campaign closes, interested lenders will be able to express their interest and join a waitlist. You can then decide to start another round of fundraising and create a new project to do so. It is important to disclose your debt situation at all times so lenders know what they are getting into.
Did you find what you needed?