Who can invest in the Steward Farm Trust?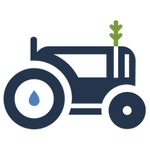 Updated by Steward Team
At Steward, it's our goal to empower anyone to become an investor in sustainable farms and the farmers who steward them. We are continuing to work through various securities regulations to make this possible.

Investors in the United States
This offering of securities is only targeted and available to individuals resident in the states of California, Delaware, Iowa, Kansas, Kentucky, Louisiana, Massachusetts, Michigan, Minnesota, Missouri, New Hampshire, New Mexico, New York, North Carolina, Ohio, Oklahoma, Oregon, Rhode Island, South Carolina, Utah, Virginia, Wisconsin and in the District of Columbia.
We are working hard to make arrangements to sell in all states, so if you would like to invest from state not listed here,
please create an account on the Steward website
. This will ensure we have your details and can contact you when investment is available!
Foreign investors
Foreign investors can also invest in the Steward Farm Trust and other Steward offerings, so long as they are accredited.
Learn more about non-US investment, here.

Did you find what you needed?