I am based Outside the US - can I invest in the Steward Farm Trust?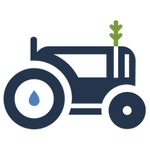 Updated by Steward Team
Any US resident can invest with Steward for as little as $100.
We are also able to accept funds from non-US investors from anywhere in the world, so long as they are accredited with certain income and/or net worth requirements.
An
accredited investor
is a person or a business entity who is allowed to deal in securities that may not be registered with financial authorities. They are entitled to access if they satisfy one (or more) requirements regarding
income
,
net worth
,
asset size
,
governance status
or
professional experience
. The requirements for accredited investors vary from one jurisdiction to the other and are often defined by the local market regulator or a competent authority.
In general terms, an accredited investor will have an annual income exceeding $200,000, or $300,000 for joint income. A person is also considered an accredited investor if he has a net worth exceeding $1 million, either individually or jointly with his spouse.
During the Steward investment process, eligible investors will be required to submit a form to verify their
Accredited Investor Status
.
Please have your accountant, attorney, investment advisor or broker-dealer complete the following form:
Accredited Investor Form 506C
Contact us at investors@gosteward.com if you have any questions about making non-US investments.
Did you find what you needed?