Promoting Your Private Fundraise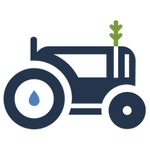 Updated by Steward Team
Once you have been approved for fundraising with Steward, and you've finalized your project page, you will enter the Private Fundraise phase. 
During the 2 week period you will invite people from your own network to view the offering and invest in your business. The project will not be visible to the general public, so your community and network get exclusive access.
The Private Fundraise period can be a strong indicator of the success of your project. Steward investors are much more likely to lend to a project when they see that the project is already well on its way to being funded. You want to encourage your friends and family to contribute to the raise early so that once the fundraise is public you are already on track to success!
Below you will find example content and useful timeframes to help you promote your fundraising campaign to your community.

Before the Fundraise
Before your private fundraise even goes live, you should be compiling a list of contacts that you think would be interested in hearing about your project!
Draft an email to share more about your CrowdFarming efforts
Compile email addresses of friends, family, business partners and community members
Draft social media posts with eye-catching images
Prepare flyers or a sign-up form so your customers can learn more and express their interest at your next farmers market or community event.
Tip: If you already run a CSA program, you are already crowdfunding! Think of how you communicate info to CSA customers and be sure to mention your upcoming investment opportunity.
Week 1. Invite Your Close Contacts
The first week of your private fundraise, start thinking about who you know that would love to invest, and what channels you can best contact them on.
Create a Facebook group message letting family members know that you will be raising funds and they can support you online - no need to write a check!
Send out your announcement email to your network to let them know that their window to invest is now open. 
Be sure to include a link to your project page in every post, email and print material that you prepare. During the private phase, the direct weblink is the only way people will be able to access your page.
Week 2. Outreach To Your Wider Network
Now that your closer contacts have been notified, it's time to invite your wider network. This can be via posts on social media or contacting local organizations that may support agriculture projects in your region.
Below you will find some social media templates to help communicate your offering. Remain communicative throughout the week so that you can answer post comments or emails quickly. Feel free to refer people to Steward's support team at support@gosteward.com - we're here to help!
Beyond The Private Fundraise
The aim of these first 2 weeks is to publicly launch your project with at least 25% of your fundraising goal raised. This initial loan participation phase is an important factor and helps make public investors more comfortable with investing in your business.
It is important to keep the momentum going throughout the remainder of your fundraise.
Continue promoting on social media and other channels to keep it top of mind with your network.
Post project updates so new visitors to your project page can track its progress.
Communicate milestones and emphasise the limited availability (e.g. only 1 week left to join our fundraising campaign and earn 8% returns)
Did you find what you needed?