Applying for funding with Steward
First things first, you will need to submit a farm plan with the details of your project.
You must submit this via our website.

Submit your Farm Plan
The Farm Plan is structured to guide you in creating a detailed application. This ensures that we have all the necessary information we need to take your application to the next stage.
1. To start, sign up to Steward (if you don't have an account already).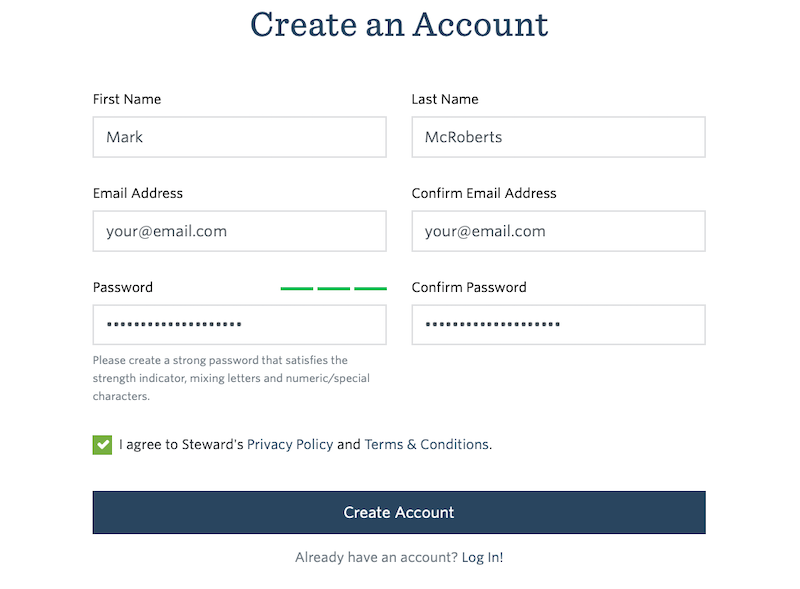 Once you've created an account, you will be taken to your user dashboard.
From your Dashoboard, create a new farm plan by clicking on the Farmers tab.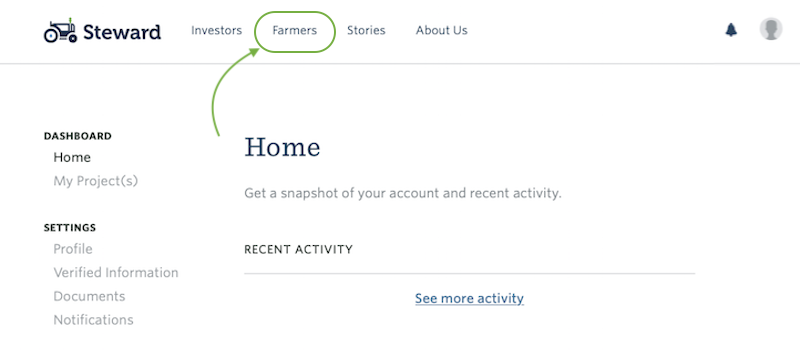 2. Personal Information - enter your details including an address and contact number before continuing.
The side bar will show your progress. You can also save your progress at any time.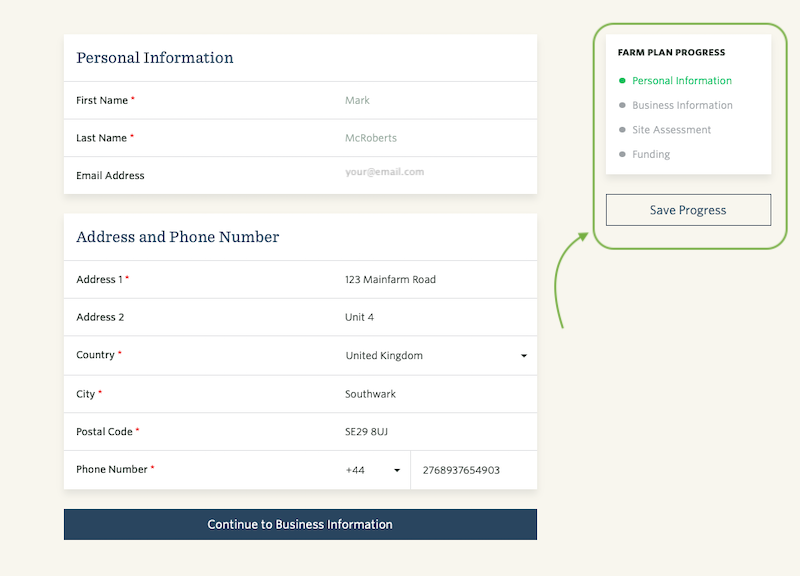 3. Business Information - we want to know as much about your project as possible. Please add:
Farm name
Current Farm
Your Farming experience
Your farm business idea
Goals
Markets
Customers
Labor
Ecological and Social values
Network
2 Reference's Contact details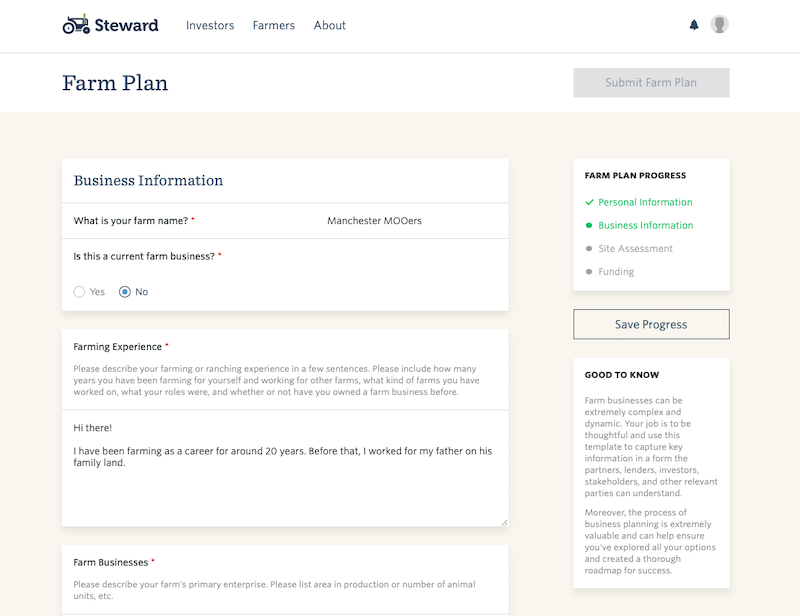 4. Site Assessment - this section is all about your land. You will need to have this information ready:
Land Location
Own, Lease or Neither
Land (overview of terrain, etc.)
Site Challenges
Existing Farm Resources ( Soil, Water and Irrigation, Facilities and Infrastructure, Other Resources)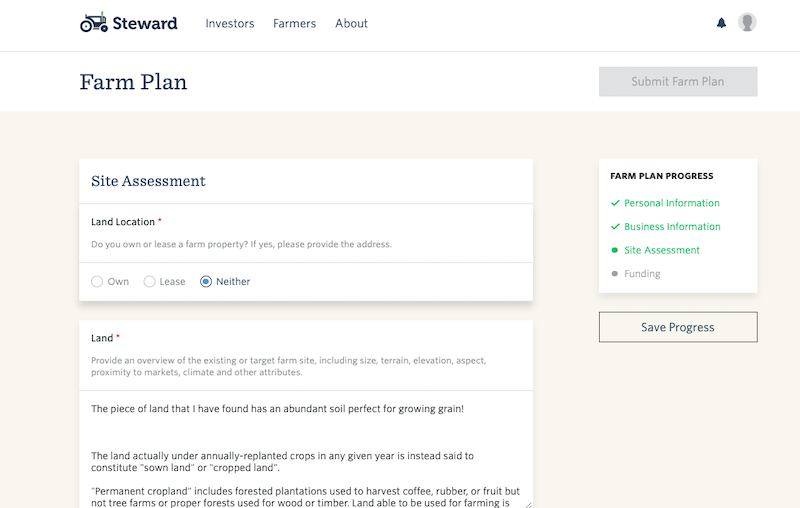 5. Funding - once you have completed your site assessment, you can now to enter in your funding application. Please include:
How much financing are you seeking?
Funding Amount (What you want to use the funding for)
Funding Timeline
Line-Item Budget
Any other details (Business Plan, Cash Flow, Income Statement, Balance Sheet, Projected Budget)
Click Submit Farm Plan once you have finished.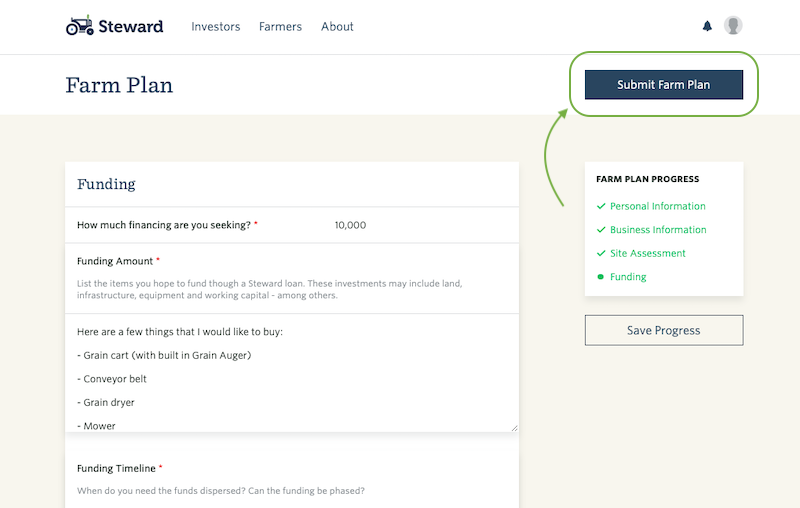 What happens next?
Once you have submitted your Farm Plan, it will be assessed by our team of Farm Stewards.
They will then get in touch with you directly to talk you through the next steps.
This will typically entail a phone call and an on-site farm visit before funding is arranged.
If you have any questions during the process, please get in touch and our friendly support team will be happy to help!

---
Did you find what you needed?
---