Understanding Reserve Investments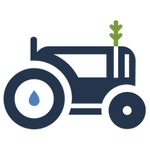 Updated by Steward Team
Found a project in Steward's portfolio that you want to get behind, but it isn't available yet?
Reserve investments allow you to make an expression of interest, letting us know how much you'd like to invest, and granting you special early bird access before the investment is available to the public.
How to reserve an investment
When viewing a project from Steward's Investments page, projects that are not yet open to the public will display the Reserve an Investment field. Enter your desired investment amount, and click Reserve to get started.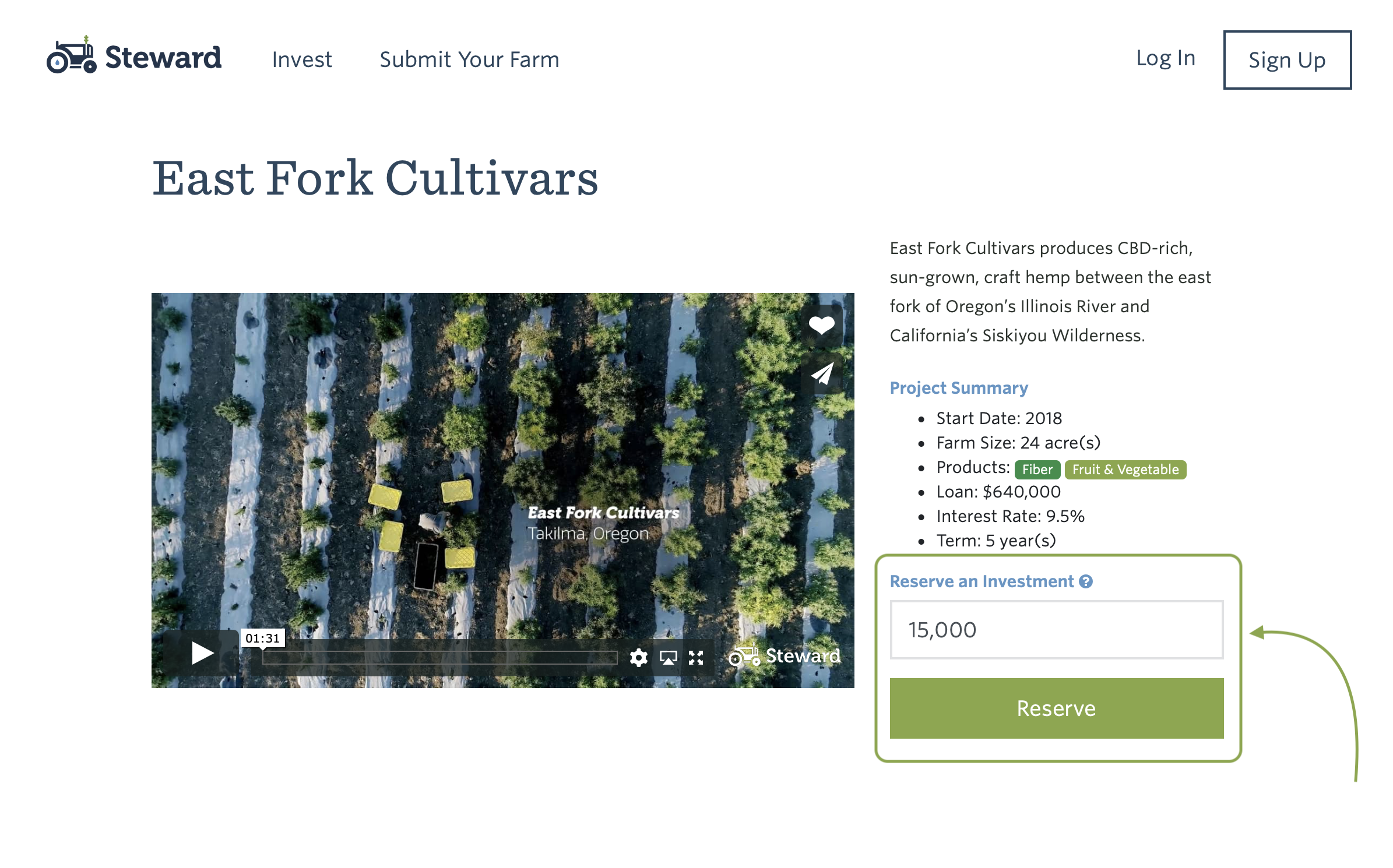 If you are a first-time Steward investor, create your account here, or log in as a returning investor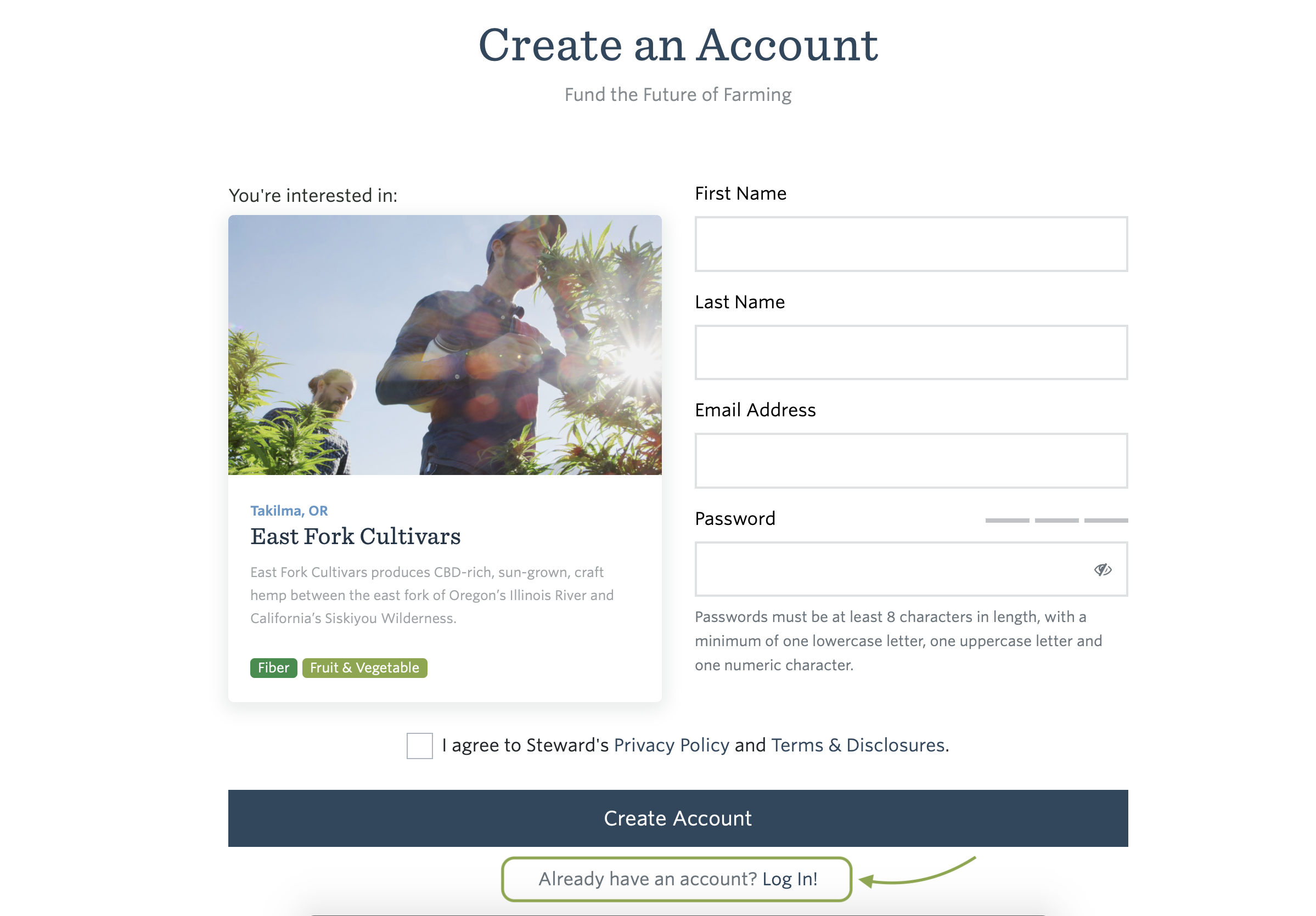 Once you've created your account you will be prompted to set up your Reserve Investment details. These include:
- Your investing account type: Individual or Entity
- Account information: Address, birth / establishment dates
- Your reserve invesment amount and payment method: ACH or Wire
Remember that this is only an expression of interest at this stage, no payment will be processesd.
You will receive an email confirming that your reserve investment has been placed.
You can view your reserved investments at any time from the My Investments section of your Steward Dashboard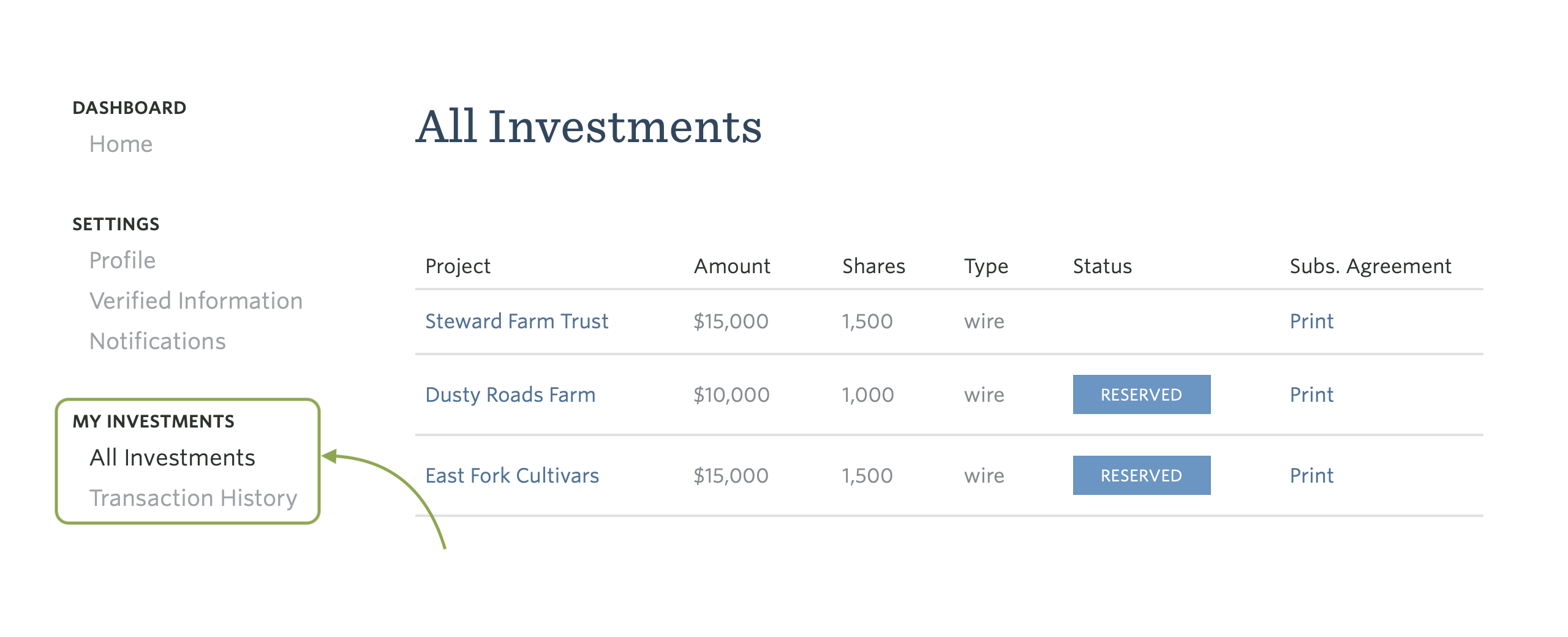 Did you find what you needed?