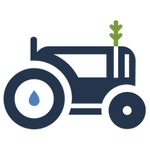 Updated by Steward Team
How should I advertise my offering? 
Steward recommends that you utilize any and all forms of communication to push your offering.
Publish information on your Facebook and Instagram accounts
Send an email to your network
Hand out flyers at your farm stand or farmer's market stall
Talk to your family and friends and neighbors
There is no wrong way to go about advertising your offering. 
What materials will Steward provide to help with my marketing campaign?
To get you started, Steward will provide you with a simple marketing launch package that includes a few email templates to send to your network and social media banners to post online.
We are preparing an additional, paid marketing service to assist you with a more thorough marketing campaign alongside your offering. For information about the availability of this service, please contact us at
support@gosteward.com
.
Steward's own network is strong and is keen to support our partnered farms. Ultimately, however, we provide the platform to facilitate the fundraise, and it's your responsibility as the farm to push the offering to your community.
Will Steward also help promote my offering within its own network?
Yes! Steward will publish your offering page on our website, social media, and in email updates to our broader network of lenders.
Options for more tailored, active promotion of projects will be available soon.
Did you find what you needed?