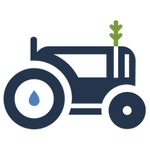 Updated by Steward Team
We're the leading sustainable investment platform that provides loans, through crowdfunding, to sustainable farmers.
For farmers, we provide vital funding for land, equipment and more. For investors, we create ways to earn returns while supporting sustainable agriculture.
The Steward Farm Trust
Currently, when you make an investment through Steward, you're investing in the Steward Farm Trust. The trust owns a portfolio of loans made to independent, sustainable farmers who are ready to improve or expand production.
Our online investment crowdfarming campaign raises capital for the Steward Farm Trust from individual investors.
It's a simple exchange:
You invest in a pool of loans to independent family farmers.
Your investment funds the growth of each farm business.
Farmers pay back the loans with interest - everyone profits.
CrowdFarming is a new term for an ancient idea: that by investing in our land together, we can share in its rewards. That means we make it possible for people to invest directly in sustainable farms, helping farmers grow their business and their profits. In return, investors get a slice of the pie in the form of regular dividends – and the knowledge that they're supporting a sustainable and regenerative food system.
Did you find what you needed?