Are you an Independent Company?
Are you an Independent Company?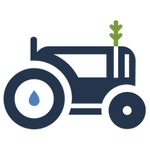 Updated by Steward Team
Yes, Steward is owned and controlled by its founding team. We believe in supporting independent business like ourselves.

Our origin story:
Steward was founded by Dan Miller, whose family has agricultural roots on the Eastern Shore of Maryland that date back to 1884. Unfortunately, like so many other small family farms, their farm was eventually squeezed out by larger producers, and his mom's generation was the first to make a living removed from the family land.
After growing up in his family's real estate business, Dan co-founded Fundrise - the first real estate crowdfunding platform in the United States.
Though invigorated by the project's success, he began searching for something more.
As he spent time in his family's ancestral homeland on the Eastern Shore of Maryland, he began to connect with young farmers. Dan quickly learned how few had access to the funding they needed to grow and succeed. Many of these agricultural entrepreneurs had established their operations on leased land and built a strong customer base of restaurants and individuals, but lending institutions like banks and government entities weren't adapting to meet the needs of the next generation of agricultural stewards.
With this realization, everything clicked into place: Dan wanted to help rebuild the human-scale farming economy that his family participated in until recently. At the crossroads of his passion and experience, Dan saw the potential in creating greater access to capital to fund the growth of regenerative agriculture.
Thus, Steward was born.
Did you find what you needed?