What is Steward Regenerative Capital?
What is Steward Regenerative Capital?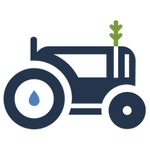 Updated by Steward Team
Steward Regenerative Capital provides short-term bridge loans to regenerative farms, ranches, fisheries and producers, giving them swift access to capital when they need it.
While Steward's lending campaigns fuel the long-term growth of regenerative farms, they can take time. Growers also face immediate, short-term financial needs that must be met to maintain continuous production or pursue time-sensitive opportunities. These include expenses like:
Repairing an unexpected tractor breakdown
Paying for feed and transport before livestock are processed
Purchasing equipment at auction
Securing a land purchase within a short timeframe


Steward Regenerative Capital seeks to close this gap, supporting a suite of agricultural stewards in the critical period of preparation before embarking on a larger capital raise.
Funding Steward Regenerative Capital
Qualified lenders can support a diverse collection of regenerative & sustainable agricultural businesses by funding Steward Regenerative Capital. Simply choose your participation level and receive monthly repayments with interest (fixed 5% APR) through a 9-month renewable loan. Once the loan matures, choose whether to re-lend your funds or withdraw. Note: Funds are available for withdrawal anytime with 3 months notice.
Did you find what you needed?