What identity verification documents do I need?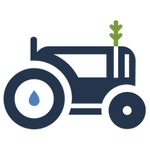 Updated by Steward Team
To ensure the secure transfer of funds on the Steward platform, businesses will be required to verify their identity with Steward's payment facilitator.
When prompted, the below documents can be used to verify:
To identify an individual:
A current, valid passport
A current state-issued driver's license
To identify an entity (your business/farm):
Be sure to select 'Other' as your document type when uploading any business-specific documents.
Limited Liability Corporation (LLC): EIN Letter (IRS-issued SS4 confirmation letter)
Partnership: EIN Letter (IRS-issued SS4 confirmation letter)
Trust: Trust agreement
Corporation: Articles of incorporation
Non Profit: Articles of incorporation
Sole Proprietorship: One or more of the following, as applicable to your sole proprietorship: 

Fictitious Business Name Statement
Certificate of Assumed Name
Business License
Sales/Use Tax License
Registration of Trade Name
EIN documentation (IRS-issued SS4 confirmation letter)
Color copy of a valid government-issued photo ID (e.g., a driver's license, passport, or state ID card)
Other business documents may be acceptable on a case by case basis with approval from our payment facilitator. These include any US government entity (federal, state, local) issued business formation or licensing exhibiting the name of the business, or any business formation documents exhibiting the name of the business entity in addition to being filed and stamped by a US government entity. Examples include:
Filed and stamped Articles of Organization or Incorporation
Sales/Use Tax License
Business License
Certificate of Good Standing
Note: Steward supports the following file types for personal identity verification - .jpg, .jpeg and .pngBusiness files can be uploaded in .pdf format

Related Articles
Did you find what you needed?