How do I describe my project to potential lenders?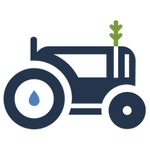 Updated by Steward Team
Many of the farmers we have worked with struggle to come up with the right words to use to describe their project to their lender community. We often hear that farmers are worried about making it sounds like a donation rather than a loan.
Below are a couple of ideas for how to explain to your network that this is a loan, not a donation! The key item to remember is to lead with your story and share the opportunity to lend to a business that is supporting regenerative and sustainable agriculture.
How to craft your pitch for support:
As you craft your pitch for support, here is an outline and a few templates to make it easy to share this opportunity with your community:
Headline or subject line (hook)--Short sentence to grab attention.
Share business vision--Introductory paragraph on your business outlook and how you plan to use the capital from your loan.
Tie-in sustainable/regenerative agriculture--1-2 sentences how the growth of your business will benefit the community, local economy, and environment.
Pitch lending opportunity--Use Steward's messaging to talk about loan participation.
Call-to-action--Drive interested parties to your project page on Steward's website (using a unique web link we will provide) for financials, loan terms, and interest rate.
Example social messages:
"Support regenerative agriculture by joining our lending campaign on Steward."
"Join in a special lending opportunity that supports sustainable agriculture and will help propel our farm/business forward."
"We are partnering with Steward, a private lender, to raise capital to grow our business. You can join in too and support sustainable agriculture in our community."
"Steward offers a unique opportunity to participate in our secured, interest-bearing loan."
"This lending opportunity offers X% interest with no fees to participating lenders."
Did you find what you needed?