What transaction methods are available when participating in a loan?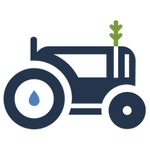 Updated by Steward Team
There are three transaction methods available when lending on the Steward platform:
ACH (Direct Debit)
ACH, or Automatic Clearing House, payment is an electronic payment method that is initiated directly through Steward's automated payment platform and clears in 2-3 business days. There is no fee for debit transfers.
ACH payment is currently available to lenders in the United States and outlying U.S. territories:
American Samoa
Guam
Northern Mariana Islands
Puerto Rico
U.S. Virgin Islands
United States Minor Outlying Islands
Steward Wallet
As a Steward lender, you have access to a unique digital wallet which holds the repayments you've received from the loan participations you carry with Steward. Funds held in your Steward Wallet can withdrawn at any time or re-loaned to support another project once the balance exceeds $100. 
Learn more about your Steward Wallet here.
Wire Transfer
For some campaigns, we allow wire as an option (a method of transferring money from one financial institution to another). Wire transfers must be initiated manually with your bank and clear upon receipt. Your bank may charge an additional fee for every transfer. Wire payment is currently available to lenders in the United States.
Note: Wire transfer may not be available for every Steward project. Contact us if you're interested in participating in a loan through a wire transfer at support@gosteward.com
Steward may also accept some payments by
check
- if you are unable to pay by one of our electronic methods, please reach out to our team at
support@gosteward.com
and we'll help you complete your loan participation.
Did you find what you needed?