Am I eligible for a Steward farm loan?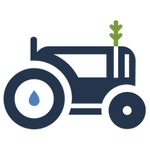 Updated by Steward Team
Sustainable
Your farm or agricultural business should use sustainable and environmentally regenerative farming practices.
Experienced
You should have an established business and at least 3 years experience owning or managing a commercial farm.
Financially Sound
Your business should be making at least $20,000 in annual revenue. Your business should be filing appropriate tax returns which can be shared upon request.
Controlled Debt
You should have limited outstanding debt with other lenders and a positive track record of debt repayment, reflected through your credit score.
Strong Network
You should have a reasonable expectation that your extended network (customers, community, friends & family etc.) will be willing and able to contribute funds to your loan.
Eligible Locations
Steward loans are currently available to farmers across the United States, except for those in California, Nevada, North Dakota, South Dakota, and Vermont. Steward's lending license is pending in these states and we hope to offer loans to farmers there soon!
Did you find what you needed?