What happens when a project successfully meets its loan amount?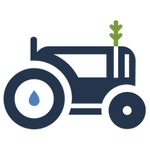 Updated by Steward Team
Loan Settlement
When a project reaches 100% of its Steward loan amount, or it reaches its project deadline, it will be closed from additional lending. Interested participating lenders who missed out will be able to join a waiting list for that farm and will be notified of the next time they have a live participating loan on the Steward platform.
Loan agreements will be updated with the final loan amount and closing date. The closing date is when interest will start accruing.
Note: Agriculture businesses using the Steward platform are not all or nothing - most farms will have a minimum raise, separate to their target raise, at which the loan can still be settled. The details of this minimum raise will be disclosed in the individual projects' loan agreement.
Loan Participation Agreement
The lenders will be emailed confirmation of their stewardship including their signed copy of the loan participation agreement and promissory note.
Lenders can view a history of transactions and an overview of their stewardship on the Holdings page in their dashboard.
Disbursement of Funds
Once all lender payments have been finalized and the loan has been settled, Steward disburses the funds (minus the loan origination fee) to the borrower via our secure payment facilitator, Dwolla.
Loan Repayment
Repayments will be made by farmers on a monthly basis through their project dashboard to Steward, who then disburses these funds to lenders who have participated in the participated loan. These funds are accrued in the lender's Steward Wallet, ready to be withdrawn when desired.
Note: Most projects include an interest-accruing deferral period. This is to give farmers time to make use of the raised funds before repayments are due. Deferral periods vary and will be communicated in the project terms.
Project Updates
Borrowers can share updates with lenders on the use of funds and the general progress of their business via the update system in their project dashboard.

What happens if a borrower is unable to repay their loan?
In the case that a borrower misses a loan payment, Steward will provide the borrower with supporting actions, such as business consultation and rescheduling of repayment. If with this support, the borrower is still unable to make payments, the loan will be placed in default. Steward will work to recover as much capital as possible for lenders, by working with the farmer to resolve challenges, bringing on a new farmer to take over the operation, or at worst case selling assets.
Farmers who have defaulted on their loans will not be eligible for a Steward loan in the future.
Did you find what you needed?