Understanding your Steward Regenerative Capital loan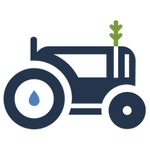 Updated by Steward Team
Money moves on the 15th
In order to accurately calculate interest and allow the early withdrawal of your Steward Regenerative Capital loan, all movements of funds from Steward happen on the 15th of the month. This is important to understand when your loan actions will take place.
All new Steward Regenerative Capital loans are settled on the next 15th
This is regardless of when you initiate your loan funding and complete your payment. If you fund a Steward Regenerative Capital loan on May 10th, for example, it will be settled on the May 15th. Similarly, if you fund a loan on May 20th, it will be settled on June 15th. So, timing is important!
Interest repayments are issued on the 15th
Upon funding a Steward Regenerative Capital loan, you will receive interest repayments on the 15th of each month, for the next 9 months (or less if you choose to withdraw funds early). Interest repayments are automatically added to your Steward Wallet on the 15th.
Loan maturity is on the 15th
Your loan principal plus final interest repayment will be made on the 15th of the month, either 9 months from your initial loan, or shorter if you have chosen to withdraw funds early.
Remembering that your transactions occur on the 15th will help you plan when to issue new loans and when to expect your interest repayments. We recommend making new loans within a few days before the 15th to ensure your loan is settled before the next interest repayment cycle.
Each loan is an individual agreement
While you are free to fund as many Steward Regenerative Capital loans as you like, keep in mind that each is treated individually. Each loan has its own loan agreement with Steward and they cannot be merged together or be broken apart. Each loan has a unique start date and maturity date. If you choose to withdraw a loan early, you must withdraw the entirety of that specific loan, nothing more and nothing less.
For example, if I have made a $5,000 loan and decide I want to withdraw early, I must withdraw the full $5,000. I cannot withdraw a lesser amount from that individual loan.
All of your Steward Regenerative Capital loans can be easily viewed on the Holdings page of your Steward user account.
Early withdrawal requires 3 months notice
One of the best features of Steward Regenerative Capital is that the loans you make can be liquidated early—meaning you can get access to your funds before the 9-month term if needed. The default maturity date of your loan will be 9 months from the settlement date. At any time during the life of your Steward Regenerative Capital loan, you can request an early withdrawal. When requesting an early withdrawal, you are effectively bringing your maturity date forward to your desired date.
Keep in mind that you must give 3-months notice before your updated maturity date takes effect. This affords Steward the required time to make those funds available to you.

Questions or feedback? If you need further assistance understanding Steward Regenerative Capital, don't hesitate to reach out to our friendly team at support@gosteward.com
Did you find what you needed?