What does the process involve?
What does the process involve?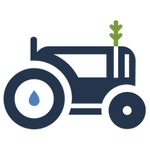 Updated by Steward Team
Farm Plan Submission
First, you must complete and submit your farm plan online via our website.
Project Review
Our review team receive your farm plan and assess if it is suitable for Steward funding. You will be notified if your project has been approved to proceed, rejected or if more information is needed.
Phone Interview
Set up a time to speak by phone with one of our regional Farm Stewards to better understand your project.
Site Visit
Arrange a time for your regional Farm Steward to meet in person and complete an on-site visit to your farm.
Due Diligence
After a successful site visit, Steward will evaluate the land, market, practices and business plan as part of our due diligence process.
Funding
Steward's legal team prepares a term sheet outlining details of the financing to be agreed upon by both parties. Loan documents are processed and funding is released to the farmer.
Did you find what you needed?