Why is personal information required in order to handle payment on Steward?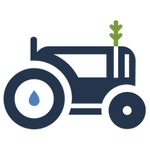 Updated by Steward Team
Ensuring the security of our lenders on our platform is a major priority here at Steward.
In order to maintain these strict safety standards, our payment facilitator must verify the identity of everyone who registers for a Steward payment profile by asking for things like Social Security Number (SSN) and/or Employer Identification Number (EIN).
A lender's SSN or EIN is required on loans for KYC (Know Your Customer) and AML (Anti-Money Laundering) purposes through our third-party verification system. This is a legal requirement that ensures we comply with federal laws (like the US Patriot Act) and the requirements of organizations like The Treasury Department and the National Credit Union Association.
A lender's SSN or EIN is also needed to generate annual tax documents, such as a 1099-INT, which is provided annually to the IRS for lenders to show the amount of interest earned on the loan(s).
Please be prepared in case we need to take extra steps to verify your account by asking for additional information, such as a photo ID or documentation.
If you have any additional questions on this requirement, please contact us at support@gosteward.com and we will be happy to further explain.

Related Articles
About Steward's payment facilitator - Dwolla
Did you find what you needed?