About Project Pages
Project pages are personalized pages representing your business on Steward's platform.
Creating a project page is the first step to accessing Steward's fundraising software and support from our farm specialist network. With a published project, you can apply for the fundraising, accounting and eCommerce services that Steward offers.
Tips for creating a successful Project Page
To maintain the quality of farm projects in Steward's network, our team review all projects before they are published.
Be sure to describe your sustainable agriculture project in enough detail, so we know what it's all about:
What are you raising funds for?
How your business supports your community
What innovative products and processes it uses
Your team and experience
Where you are farming and the benefits of your land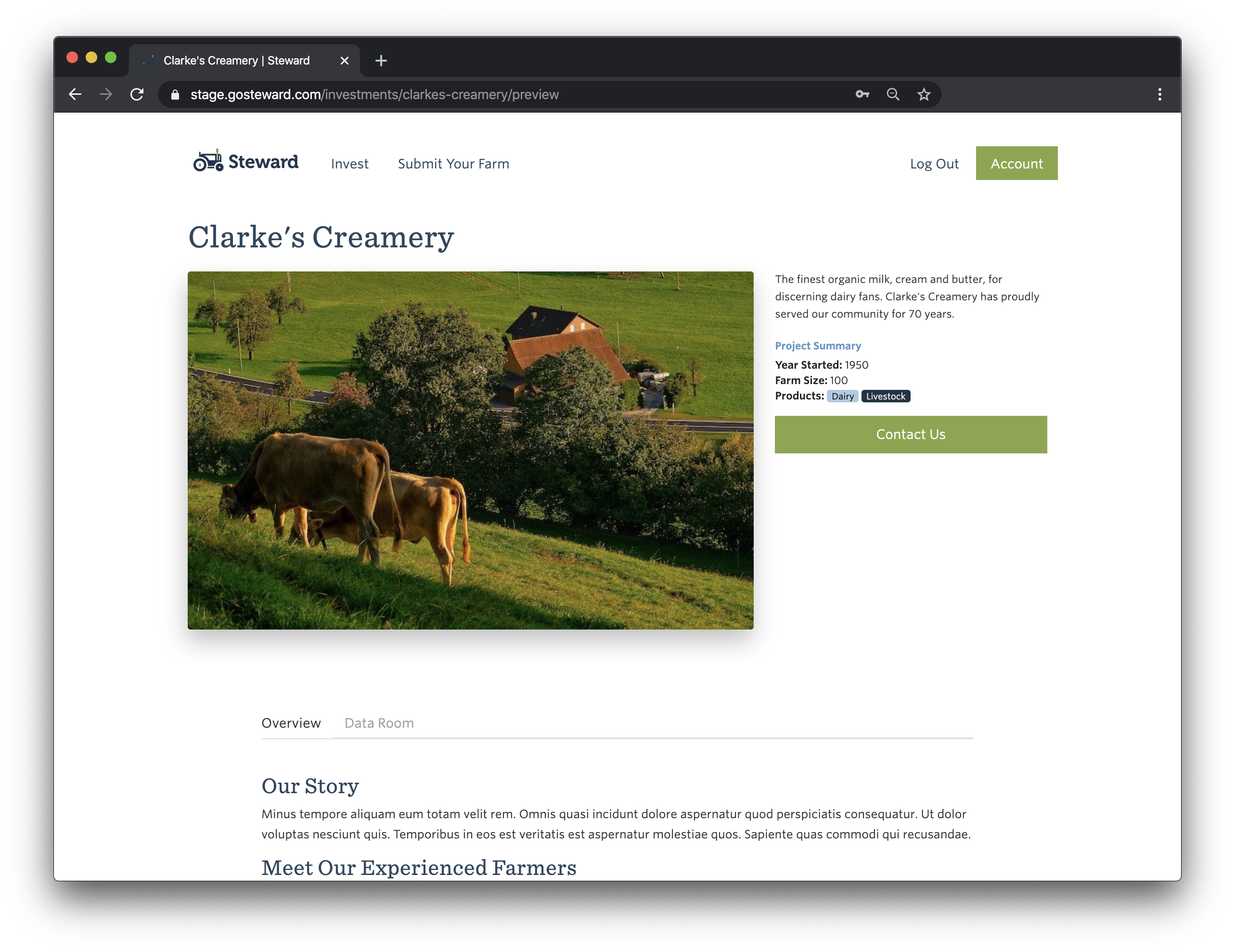 ---
Did you find what you needed?
---