2 Factor Authentication (2FA)
What is 2FA?
In short, Two-Factor Authentication adds an extra layer of security to your Steward login process. Historically, a username and password has been sufficient to log in to an online service–with 2FA enabled, a user is required to confirm their identity once more before access is granted, better protecting your account from being compromised.
Authenticating with your mobile device
While email and password credentials are a useful protection tool, what is harder for a cyber criminal to access is something you have with you physically. Authentication apps like Google Authenticator and Authy, or the iPhone camera (requires iOS 15), generate one-time, constantly changing, verification codes that are only accessible on your registered device.
When prompted, simply open your authentication app, view the current code displayed for gosteward.com and enter it in the field displayed on your browser.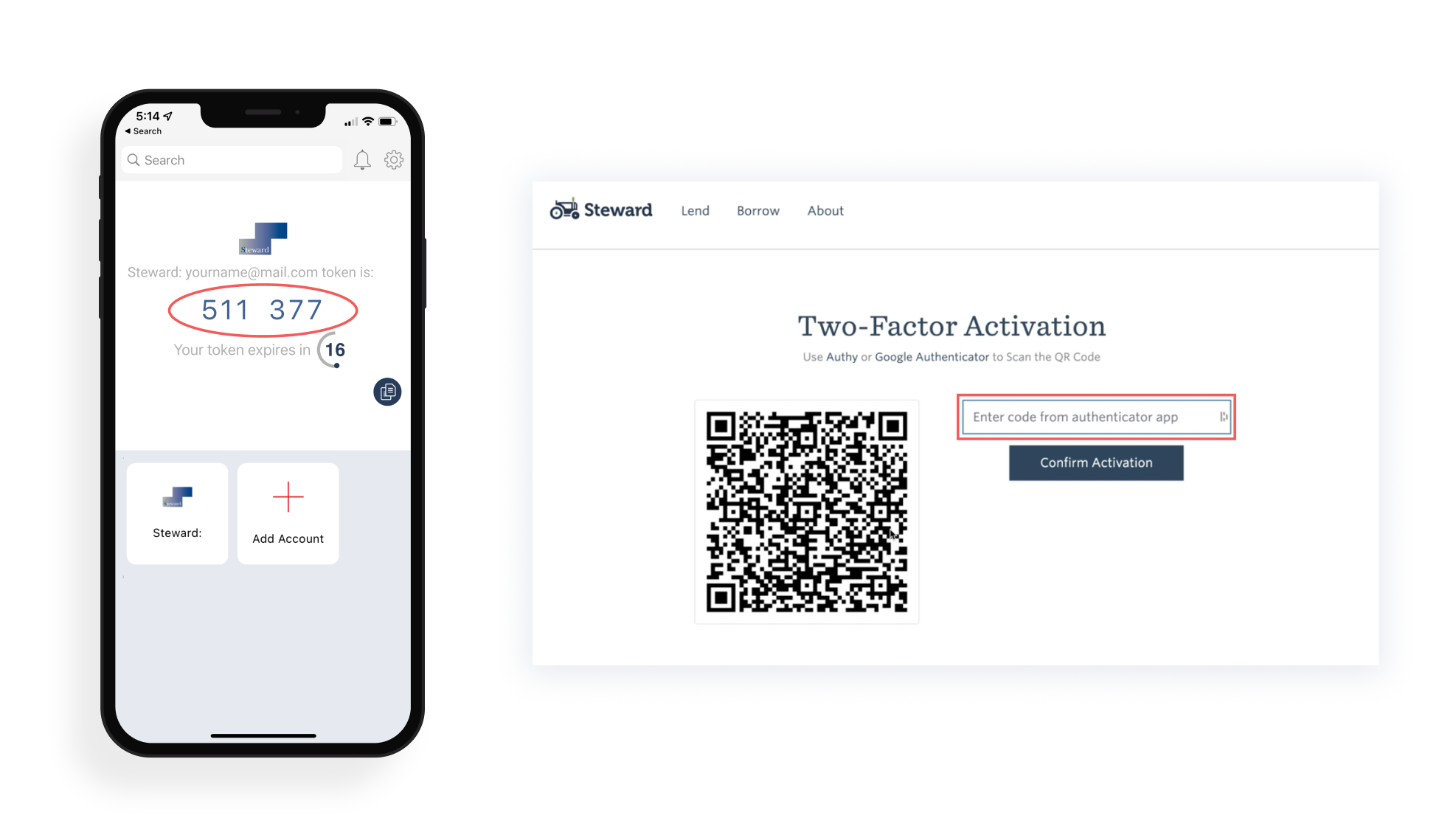 Turn on Two-Factor Authentication for your Steward account
Log in to your Steward account
In your User Dashboard, go to Settings > Personal Profile
Scroll down to the section titled "Two-Factor Authentication" and click Activate

You will be presented with a QR code to scan in any authenticator app. Enter the code presented on your device and click Confirm Activation.
Log in to your Steward account with 2FA
Once you have set up Two-Factor Authentication on your account, the next time you log in you will be presented with a 2FA field.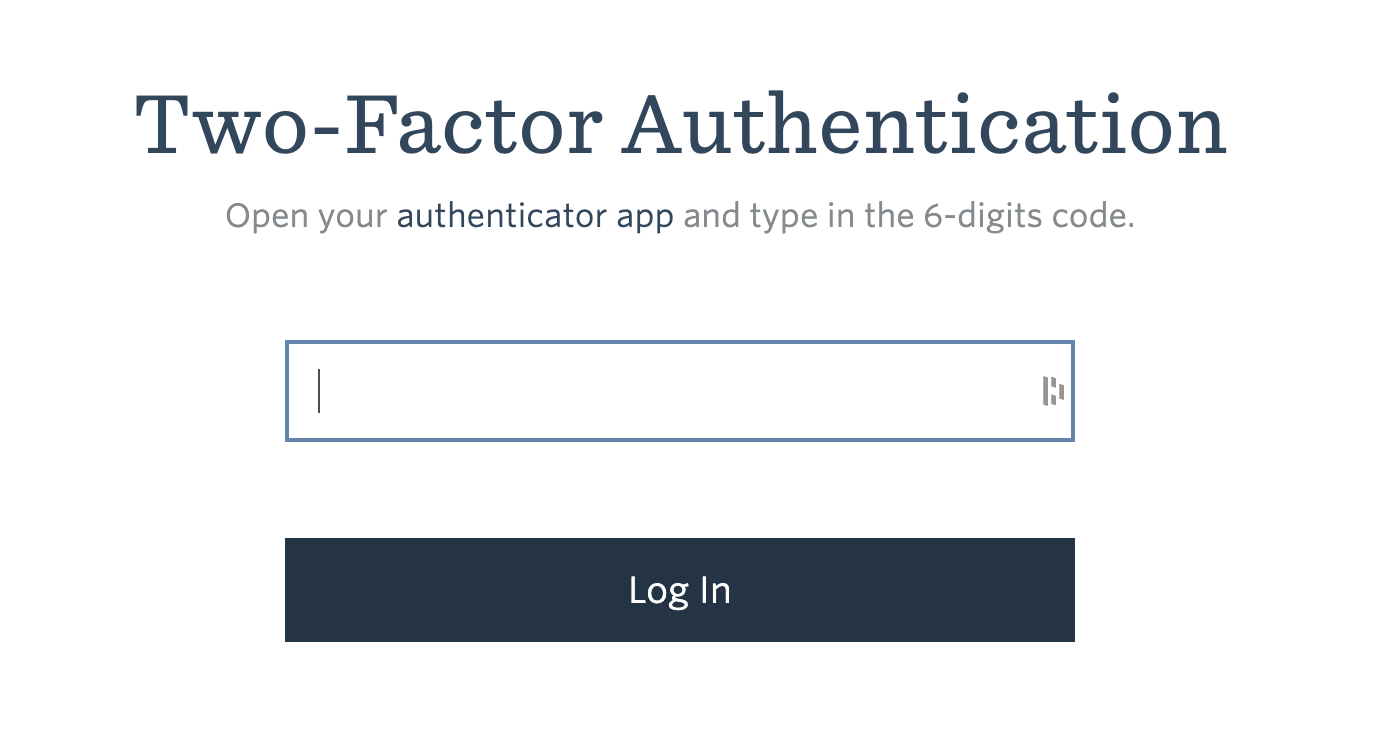 Open the authenticator app on your device and find the code for Steward (gosteward.com). Enter the 6 digit code into the 2FA field and proceed to log in.
Note that authentication codes refresh regularly. If at first the code is invalid, check your authenticator app again for the latest code.

The above code is an example only. The 2FA code may appear differently in your chosen app.

Issues Completing Your Two-Factor Authentication
If you experience any problems that prevent you from completing your 2FA and logging into your Steward account, just let us know at support@gosteward.com
Possible access issues could include:
Lost or damaged phone / device
Deleted, or other inability to access authentication app
Steward account removed from authentication app
Did you find what you needed?