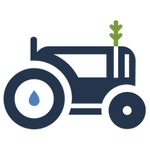 Updated by Steward Team
Steward is headquartered in beautiful Portland, Oregon but operate as a fully remote and decentralized company. Our team is spread out across the U.S., with team members currently in nine states (and a few abroad). For now, we are focused on supporting the growth of regenerative agriculture here in the United States, but do plan to expand beyond these borders in the near future.
You can find our office's contact information and mailing address on the contact page.
Did you find what you needed?