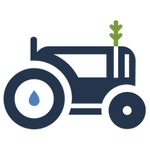 Updated by Steward Team
We are a fully remote, global company with employees based all over the world!
This is reflects our commitment to not impose any geographical restrictions on the farmers we can work with.
Some of the countries our employees work in include Brazil, Canada, Chile, Mexico, USA, UK, Spain, Australia & New Zealand.
We currently have offices based in Portland, US and in London, UK.
You can find our office locations on the contact page.
Did you find what you needed?