The Steward farm loan process
The Steward farm loan process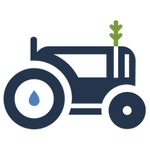 Updated by Steward Team


1. Complete the Fundraising Questionnaire
A short questionnaire to determine if a Steward loan is the right solution for your capital needs. 
See if you meet the loan eligibility requirements
2. Publish a Project Page
A personalized page to represent your farm on Steward's platform - outlining your business and intended use of funds.
3. Invite your network to lend
Your community, friends and family can become stewards of your land for as little as $100. Most loans are published on Steward's crowdfunding platform and shared in our social media channels.
4. Raise funds and secure your loan
Run a 30 day fundraising campaign to reach your loans goal amount. All funds are transfered with Steward's secure payment facilitation platform and managed through your Steward account.
5. Repay your lenders
Automate repayments and allow lenders to share in the rewards of your investment.
Did you find what you needed?